Child Dental Caries

There is no change in the rates of tooth decay in the past decade, with persistently high rates for Pacific and Maori children.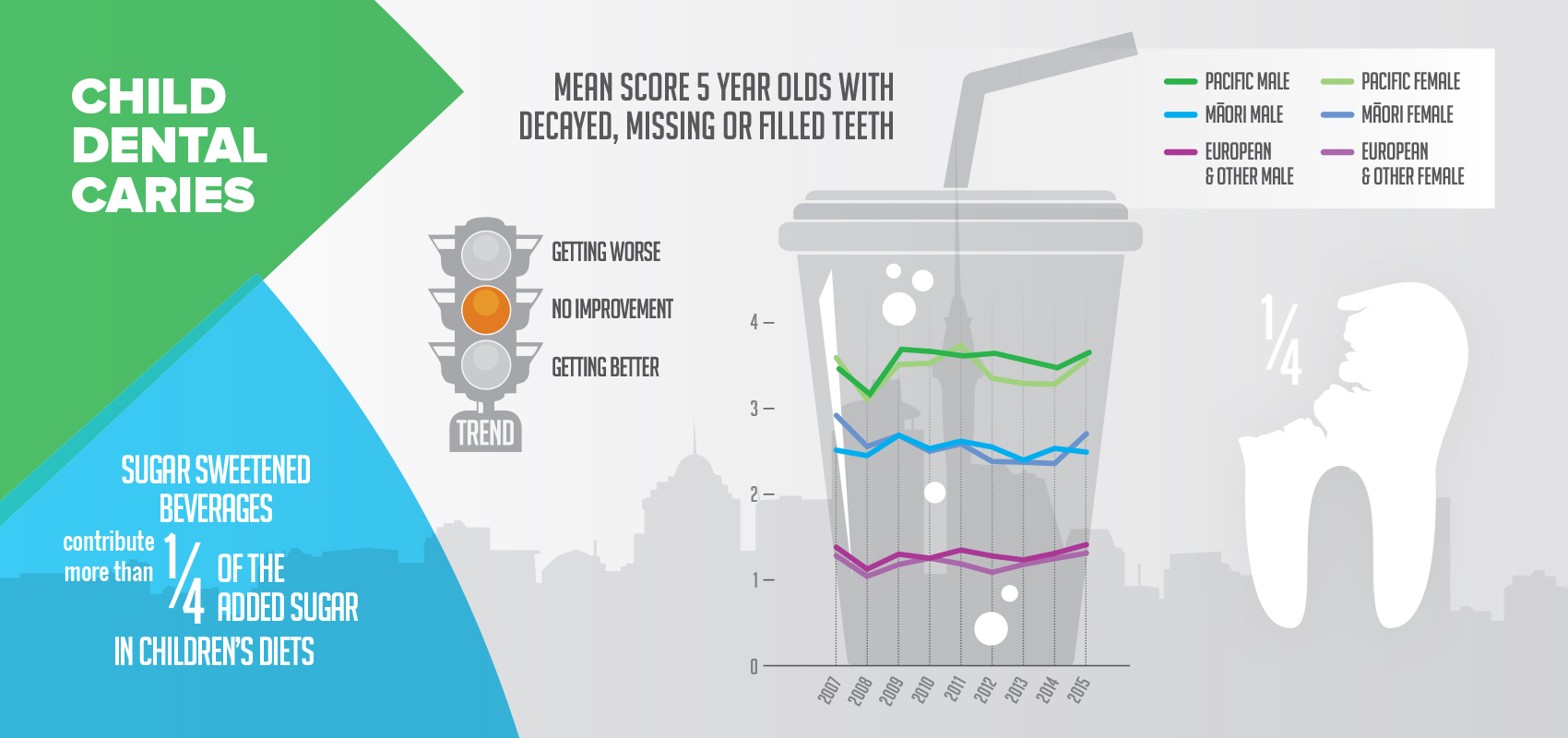 Child Physical Activity

There has been a decline in the percentage of children who usually bike, walk or scoot to school.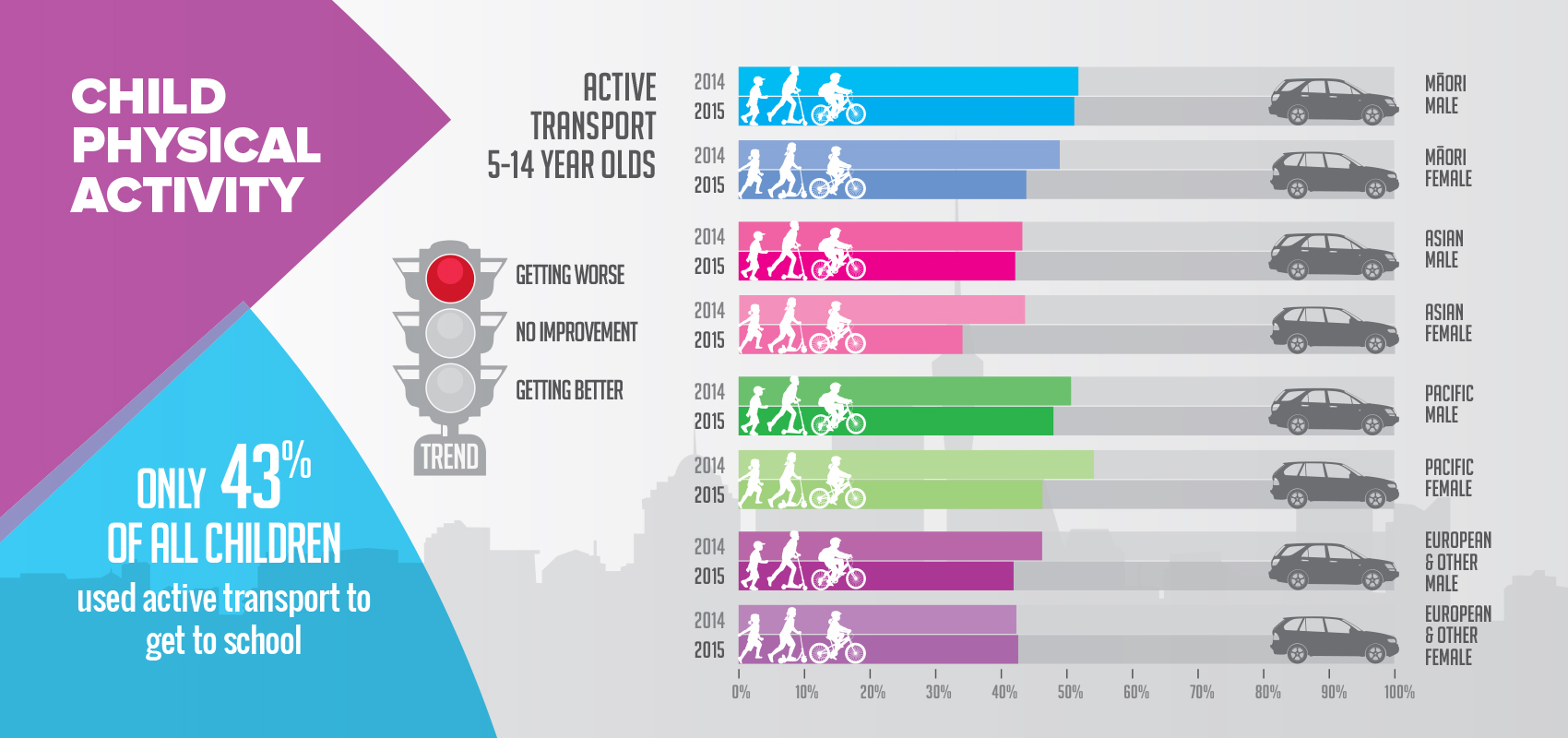 Adult Obesity

The rate of obesity in the adult population in Auckland has been slowly rising over the last decade, mirroring global trends. It matches the New Zealand rate.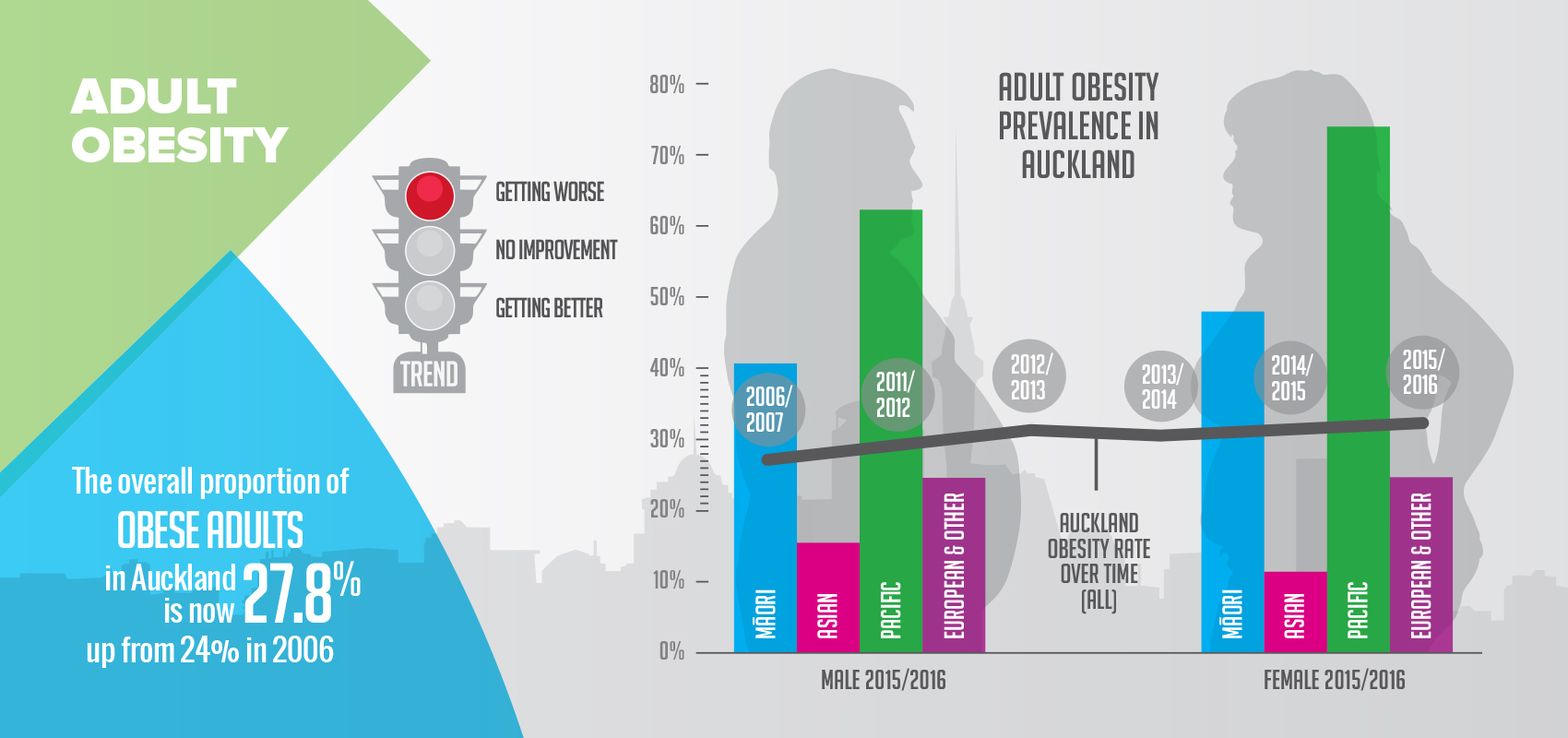 Monitoring Report 2017
How's Auckland Doing?



Every year, our Auckland coalition looks at whether we are making progress around our pressing health issues – our population's weight, diet and lack of physical activity.

Health, local government, transport agencies and iwi in Healthy Auckland Together have been galvanised by a need to change our city. This is our snapshot of whether our neighbourhoods encourage good eating and physical movement every day. Our report looks at a range of indicators, from obesity rates and decay in children's teeth to how active we are. These show us what's changing, and whether this bodes well for our individual and collective wellbeing. This is the second year the Healthy Auckland Together coalition has produced its monitoring report and in 2017 we track the changes from the baseline established in the previous report. The summary is a shortened form of the report that presents the key findings from our data.