Child Dental Caries

There is no change in the rates of tooth decay in the past decade, with persistently high rates for Pacific and Maori children.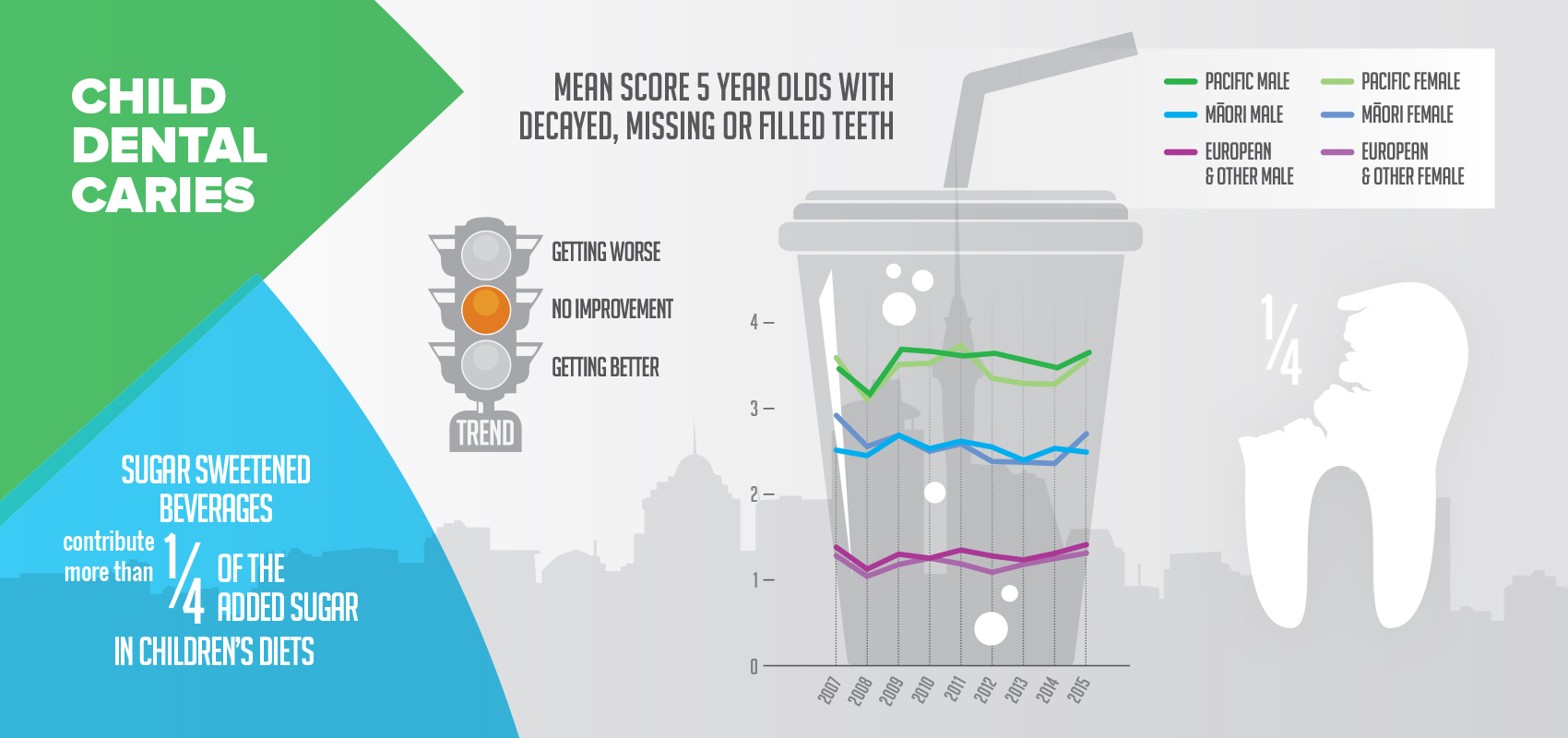 Child Physical Activity

There has been a decline in the percentage of children who usually bike, walk or scoot to school.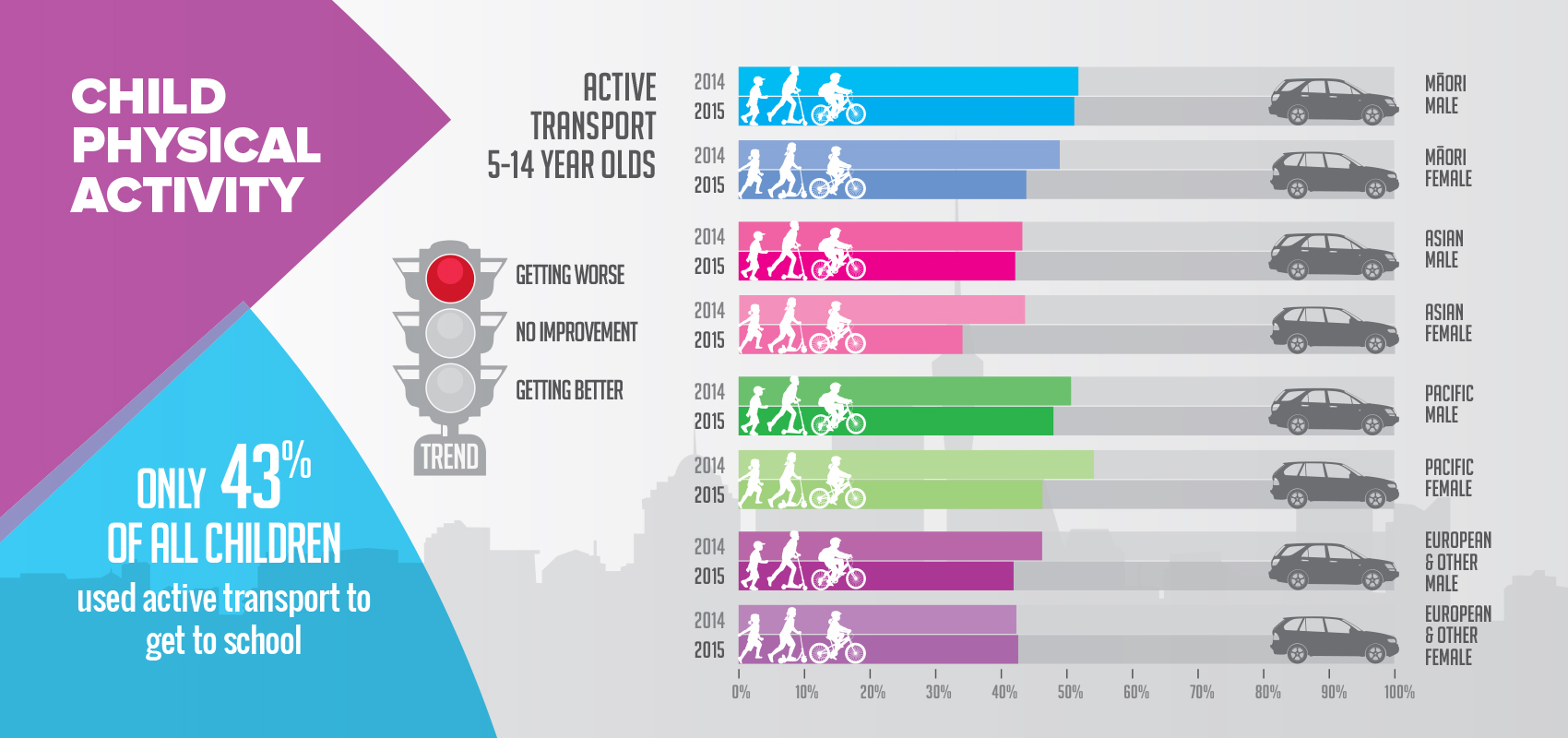 Adult Obesity

The rate of obesity in the adult population in Auckland has been slowly rising over the last decade, mirroring global trends. It matches the New Zealand rate.